Is it just me or are you already bored of the washed out bleached denim thats over saturated our high street? I am.
Looking for something new I found this mesh dress from TOPSHOP.
I like it, because it kind reminds me of a line that Lip Service did, when I was going through my grungy, gothy, slutty phase, but minus rivets, bondage like straps and exposed zips.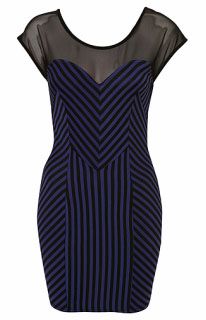 Stripe Mesh Jersey Dress £38