Well sort of... what do you think of Topshops Cosmic dress?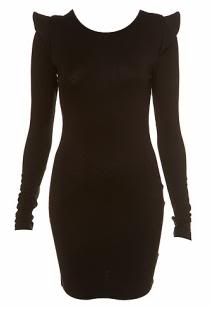 yours for £38
Be quick though they are already out of size 8 :( boo!
I couldn't believe it when I saw it as I was thinking this morning about the same shoulders but on a blazer, seeing the Balmain ones I'll never afford and that shape it a little too distinctive to replicate just yet.
Topshop if you are listening I'm hoping you'll bring out a blazer with these shoulders, and I can guarantee you, you'll have at least one customer